Step Out and Enjoy the Sun With Outdoor Entertainment
Home Audio Video Solutions for Enhancing Your Backyard Fun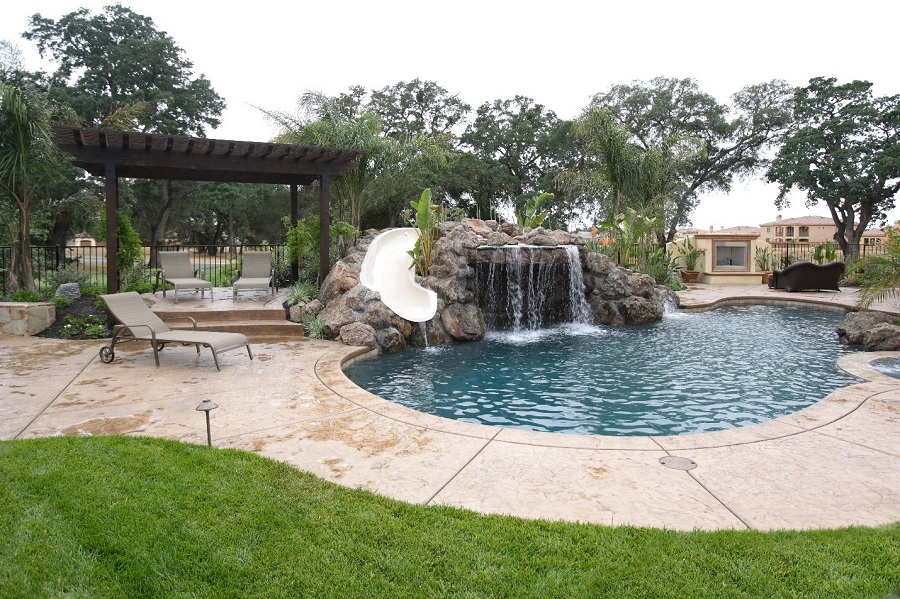 What's the best thing about the warmer months? Getting to spend time enjoying the great outdoors, of course! Your Saginaw property is just as beautiful on the outside as it is on the inside, and it's time to start reminding yourself why you love Michigan after a long, cold winter. A home audio video installation can turn your outdoor spaces into the ultimate media room. In this blog, we'll show you what you need to get the most out of family time in your backyard.
See Also: The Secret to a Stunning Home Theater


Outdoor Televisions
There's nothing quite like spending an afternoon on your deck, grilling up some burgers and watching a Tigers game on TV. The only problem is, your average Sony won't withstand the elements. For all of that high tech gear that creates such a beautiful 4K image indoors, the machine is a relatively delicate piece of equipment. If you want a TV that you can enjoy outside, you'll need a specially-designed all-weather TV.
SunbriteTV is a leader in outdoor, weatherproof televisions. Not only are their displays ultra-bright and glare resistant (so they can compete with the sun), but they are also incredibly durable. How durable? Rumor has it that they test the screen for damage against everything from rogue kick balls to gunfire. With that in mind, you can rest assured a little rain won't hurt it.
Plus, they've pioneered some of the biggest screens in the outdoor market. For plenty of sports fans, bigger is better. And while there are a lot of factors that go into choosing the right screen size – like seating distance and viewing angle to name a few – you'll certainly have your pick from a range of options. Later this year they'll even roll out a massive 84-inch, 4K UHD model, for anyone who wants to catch incredible image detail from across the yard (or outer space).


Outdoor Sound Systems
An outdoor sound system is fundamentally different from an indoor one in a very simple way: your interior audio uses the walls of the room it's in to reflect and absorb the sound, making it fuller and more robust. You can enhance sound quality in a home theater by acoustically treating the walls. Outside, the sound is likely to dissipate in the warm spring air. So how do you achieve audiophile-grade sound in your yard?

A simple solution might be to turn up the volume – and many high capacity outdoor speakers can reach high levels without peaking or distorting. But in reality, you'll need an expertly arranged group of directionally-focused landscape speakers to make your system work.

Sonance offers exactly that, speakers that don't need walls to develop robust sound. They simply need to be arranged in the right direction, and your yard sounds better than ever.



Are you ready to enjoy professional-quality home audio video in your backyard? Contact us today!



No video selected.