The Secret to a Stunning Home Theater
Your Home Audio Video System Never Looked or Sounded So Good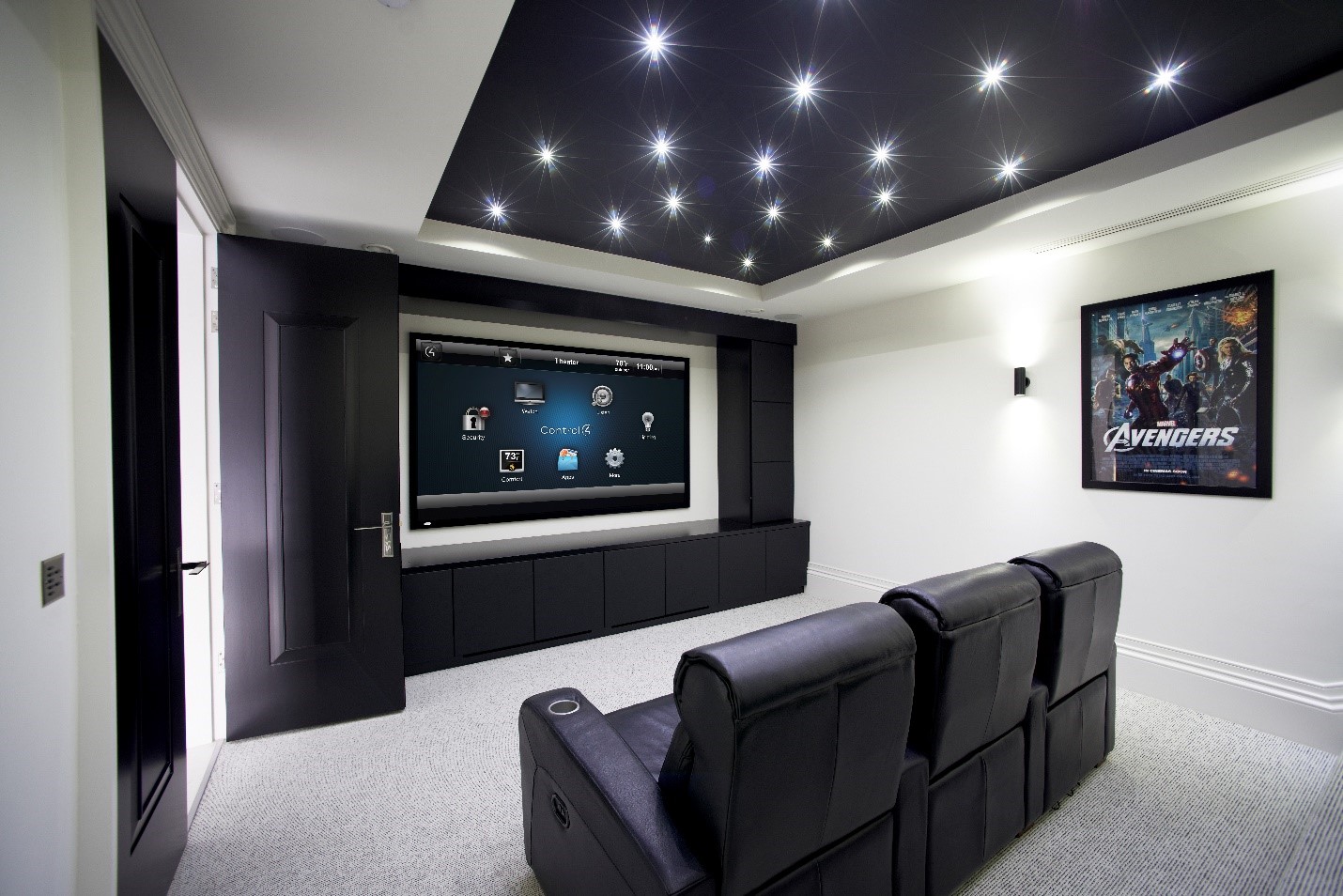 Both die-hard movie buffs and casual fans can appreciate the difference in quality between watching a movie at home and seeing one on a big commercial screen. But what if we told you the home audio video components in your Saginaw, Michigan property can achieve a level of quality comparable to the best movie theater in town? Whether you're looking to impress fans over for a football game or you just want to enjoy movie night in optimal quality, this blog will take you through the must-haves for the perfect home theater experience.

SEE ALSO: Don't Overlook These Enhancements to Your Home Theater Installation

It's Time to Jump Aboard the 4K Train

We've said it before and we'll say it again, 4K isn't the wave of the future – it's here. But why should you care about yet another upgrade in resolution? Unlike the big leap we all took about 10 years ago to 1080p HD, 4K, also known as Ultra High Definition, doesn't come with a drastic change in the size and shape of your television. However, that doesn't mean you won't be seeing a huge difference.

Sure, 4K sports four times as many pixels as 1080p, but it also allows for so much more in terms of image quality. High dynamic range, a relatively new but increasingly popular way of shooting movies and TV shows in more vibrant, detailed color needs the right software to be experienced on your home video display. Most 4K televisions and projectors are equipped with the right technology, which means you can catch even more details than ever before.

Also, one of the main reasons many movie and television producers are making the switch is high frame rate, or HFR. Many viewers appreciate the look of images in 1080p, but get frustrated by blurry-looking motion. Your 4K video display is capable of playing back images in HFR, a huge plus for sports fans who frequently lose track of the ball as it moves down the field.

Plus, this year's Consumer Electronics Show served as an unofficial launching pad for the release of 4K Blu-Rays. Many early adopters of the 4K format were concerned about the lack of content available, but in 2016 we'll see a massive push by the industry to have both discs and digital media presented in UHD.

Slip Into Something More Comfortable, Like Immersive Audio

Speaking of 4K Blu-Ray, there's another reason you'll want to upgrade your system this year. We're talking about a massive roll-out of immersive audio content, which will be featured on the discs. Immersive audio, otherwise known as 3D audio, is another relatively new format. For the past few years you could experience it only in commercial theaters, but now you can have it right in your home.

Popular formats include Dolby Atmos and Auro3D. Both add to traditional surround sound systems with over-head speaker components. Moreover, the actual sound mixing in the TV show or movie you're watching is different, freeing up the audio from specific channels, or speakers. The results speak for themselves: not only do you get a more realistic sound movement throughout your space, but you're completely submerged in the world of the program.

Are you ready to upgrade your Saginaw home audio video equipment with the best looking and sounding technology on the market today? Contact us now!

No video selected.