How Can Smart Home Automation Save You Energy?
Reduce Your Carbon Footprint and Keep Costs Low in Your Saginaw Property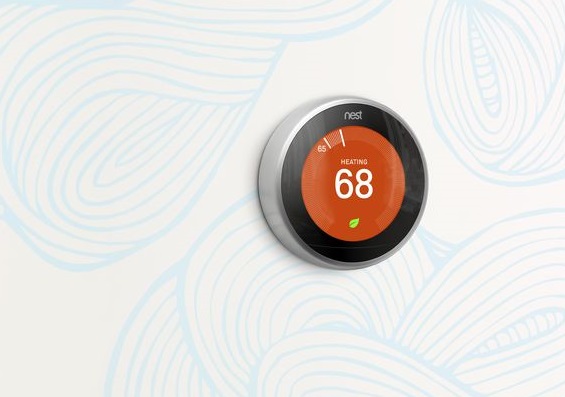 As technology develops at a lightning pace, devices get smaller and more functional, but there are also more of them to be found around your home. That means that your energy usage can quickly start to rise. Thankfully, smart home automation manufacturers, like Nest, are aware of their environmental impact and they've implemented easy-to-use, energy efficient features that can reduce your footprint and keep energy costs low in your Saginaw, Michigan residence. Read on to find out more about how smart technology can make your home more environmentally friendly.

Lower the Lights With Lutron

Lutron lighting is more than just an elegant way to enhance the look of a room with convenient controls; it's become essential for homeowners who want to keep their energy usage low. Not only can you keep track of the lights in each room and take control of them remotely with a tablet or smart phone, but you can also make sure electricity is never wasted without giving it a second thought.

Smart lighting can monitor your daily habits and create a specialized schedule. Over time, the program will learn your habits and tailor a customized setting for you automatically. That means that the lights will adjust at your regular bed time, when you leave for the office and when your kids get home from school.

Keep Cool With Nest Climate Control

Crafting a smart lighting solution for your home is an excellent way to save energy, but by integrating your lighting with Nest climate control, you can conserve even more.

Similar to lighting control, your Nest thermostat can also monitor your daily activities and be adjusted on a smartphone or tablet. And Nest's Third Generation Learning Thermostat is chalk full of new features, including extra sensors that make it even more intelligent than before.

The third gen system can monitor how long each of your rooms takes to heat or cool, and which maintain temperature the most consistently. This allows it to tailor a pattern specifically for your home.

Moreover, it can monitor the activity of your furnace to give you an early warning if anything is wrong. Most furnaces shut off automatically when they overheat, and Nest can keep track of how frequently this happens to issue an alert to your mobile device, as well as a comprehensive report at the end of the month. Nest does more than simply keep you comfortable, it gives you peace of mind.

Save With Smart Shading

Of course, the best way to stay environmentally friendly is still the natural way – that is, making sure the temperature and lighting inside your home stays constant without having to resort to changing the thermostat or light settings.

Motorized window treatments are an excellent way to keep a room cool and dark, or warm and bright, while letting the décor stand out. Now that fall is in full swing, allow the sun to warm up the rooms in the afternoon. At night, lower the shades and turn on the heat or furnace for a cozy atmosphere.

With smart home automation, you can ensure that you're only using the energy you need, while still remaining comfortable. Contact us today to learn more and take the first steps to a greener home.

No video selected.