Harbert Home System Looks to the Future After Acquiring Wow Factor AV
Two Smart Home Companies Better Together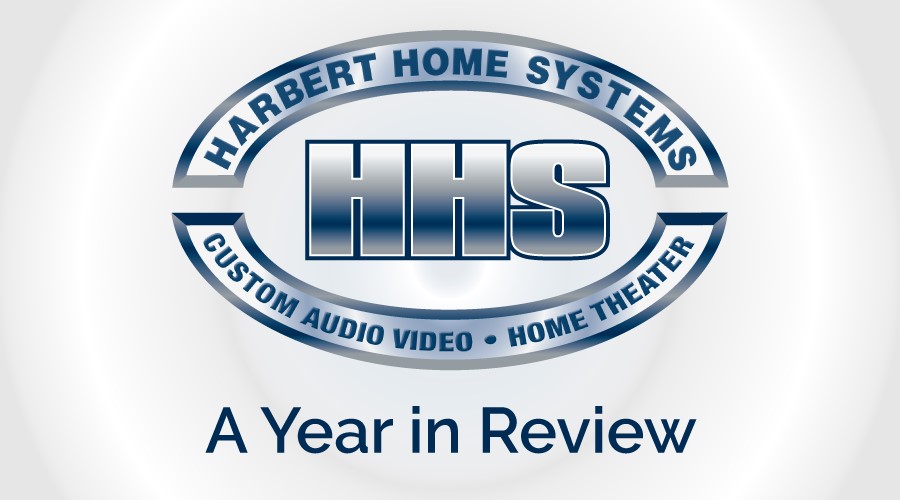 The year 2016 marked a big change for Harbert Home Systems. We ended it with a bang by acquiring WowFactor AV, another technology integration firm serving home owners and businesses throughout Michigan.
Bringing WowFactor AV into the Harbert fold was a smart idea for everyone involved, allowing Harbert Home Systems to expand our solution offerings, support, and areas we serve.
Now, the Harbert team can take a clear look at how that acquisition affected our smart home company and our customers. The results, we feel, are even better than we imagined!
The transition from WowFactor AV to Harbert Home Systems went incredibly smoothly as we took on the existing clients and projects seamlessly.
Harbert Home Systems has been working with Peter Bissonette from Audio Video Services/WowFactor AV for the past year to transition the excellent clients from WowFactor AV to Harbert Home Systems so our clients can continue to receive exceptional customer service and value in anything involving audio, video, smart home, and wireless technology for home or office.
"Doug and Tony from Harbert Home Systems are great guys to work with," said Peter Bissonette. "Integrity and quality are hallmarks of their business and working with them has been a real pleasure – they're the only AV guys in the area I would trust my valued clients with. When I started in the AV business 44 years ago, high quality and superior customer service were my goals, and Doug and Tony will keep up that high standard for you. I would like to thank all my clients for their past business and know that Harbert Home Systems will take great care of all of you. Although I am moving out of the area, I hope to see all you fine people in the future. If we don't cross paths, know that I wish you all peace and prosperity!"
A Year in Review
In addition to acquiring WowFactor AV, we've continued to make strides in the world of smart home automation!
In both 2017 and 2018, we were presented the prestigious Best of Houzz award.
Houzz is a social media platform that specializes in sharing home design ideas, including high-end, integrated home audio video, lighting and automation systems.
In 2017, we won for multiple projects that combined impeccable design with outstanding performance. The projects included an 80-year-old mid-century modern property that required extensive retrofitting to achieve modern technological integration.
In 2018, our work won in the customer service category! Our Houzz portfolio consistently has positive reviews from customers.
If you'd like to learn more about Harbert's award-winning projects, click here.
Moving Forward
In 2018, Harbert continues to move forward.
Since acquiring WowFactor AV, we have ensured that their new clients feel confident in new hands.
Our goal in 2018 is to continue to provide incredible support, solutions, and services to our clients – new and old.
Technology is always changing. As innovative new ways to control your smart home become available, we'll be right there to support them!
Building a System That Works
Whether you're a long time WowFactor AV client, or you're looking for a smart home company to begin a brand new project for your home, Harbert has the resources necessary for achieving your goals.

For general information, including the latest news, tips and tricks about smart technology, you can browse our blog.

If you'd like to get a sense of what your project can look like, you can catch a glimpse of our online inspiration gallery.

And if you'd like a hands-on demonstration, you can make an appointment to visit our Saginaw, MI showroom!

To contact Harbert Home Systems for a free, easy, no-obligation consultation, just click here.

Or, if you'd like to speak with someone today, give us a call at 877-447-8958.

No video selected.