Enjoy More Entertainment Outdoors With a Home Theater Installation
Take the Fun of AV Outside This Spring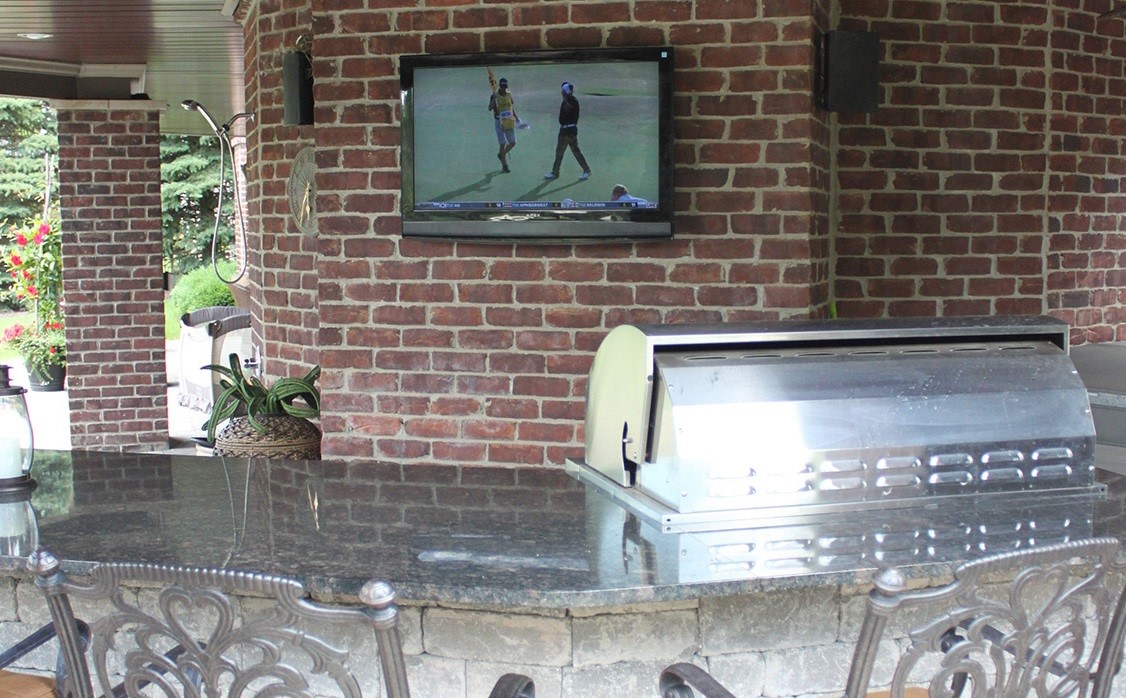 Spring is here, and in a few short weeks, we'll be feeling the weather warming up. That means you don't want to be cooped up in your Grand Rapids, MI home just to enjoy your favorite entertainment. Why not invest in an outdoor home theater installation? With an outdoor system, you can take all of the fun of your favorite movies and TV shows while taking in fresh air. In this blog, we'll focus on how you can achieve the best looking picture, even when you're competing with the sun's rays. Read on for more.

See Also: Step Out and Enjoy the Sun With Outdoor Entertainment

Ultra-Bright TVs

A popular way to enjoy excellent, HD video quality is with an ultra-bright outdoor television. They allow for higher brightness levels so you can still see what's going on in harsh, ambient light situations (like direct sunlight.) They are typically weatherproof, with super strong screens that can withstand everything from hail to a direct hit from a kickball. Plus, connections are typically protected so you won't have to worry about water getting in and shorting out your system.

High-Contrast Screens

If your outdoor home theater exists on a covered patio or in a garage, a high-contrast screen may be the perfect solution. These screens reject any light not positioned directly in front of them, so you can enjoy your movies, TV shows and sports even when the sun is high in the sky.

One drawback of this approach is that high-contrast screens tend to be very delicate. They are essential to anyone who wants to watch a movie in a space with a lot of light, like a covered patio, but they probably won't withstand any sudden changes in the elements. Often, integrators can set up a painted version of the screen with specialized paint, if there is an outside wall available.

Rear-Projection

One of the best ways to watch movies outside, rear-projection offers crystal-clear images without many of the hassles of a front projection system. Typically, a home theater is set up like this: screen, viewer and projector. This arrangement maximizes space but also depends on the projector and screen to be bright enough and reflective enough, respectively, to show you a picture. When you're outside, ambient light can easily wash out the picture.

Conversely, a rear-projection arrangement looks like this: projector, screen and viewer. The projector sits behind a specially designed screen that allows light through. The projector is typically brighter, but because it doesn't require the screen to be reflective, it can show detailed images even in brighter conditions. This alleviates many of the problems involved with a projector-and-screen set up, not the least of which is viewers blocking the picture when they get up and move around.

Does an outdoor home theater installation have you excited for the spring? We can make it a reality. Contact Harbert Home Systems today for more information.

No video selected.