Enhance Your Residence With Control4 Smart Home Automation
Experience Greater Entertainment, Security and Comfort in Your Saginaw, MI Smart Home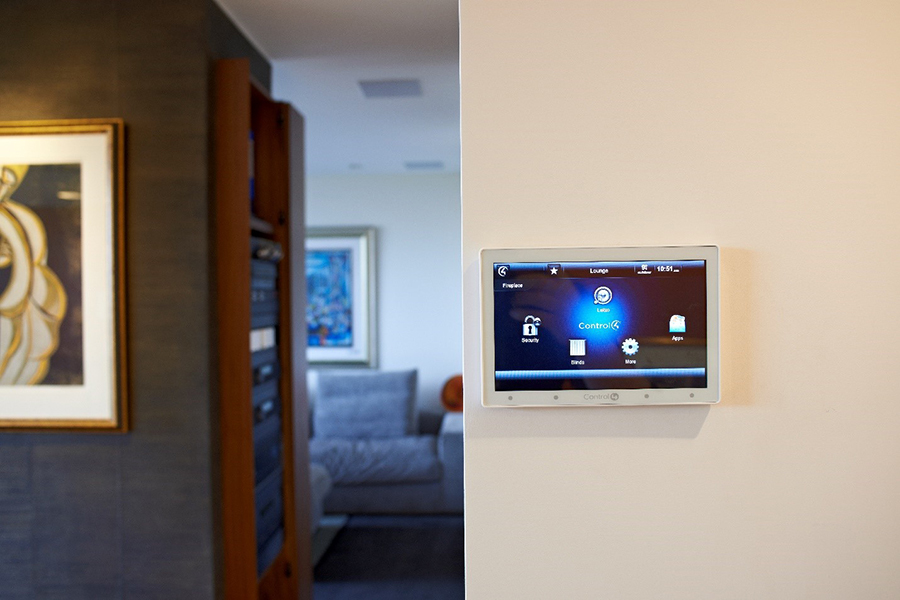 Control4 smart home automation does more than simply make your house a more convenient place to live; it can enhance every aspect of your lifestyle, from making you feel secure and comfortable to the way you experience your home entertainment. Whether you are an audiophile searching for the perfect, custom listening room to play your favorite records, or you just want to gain a greater sense of safety throughout your day, Control4 offers unique solutions tailored to your specifications. Read on to discover the ways that smart automation can augment and improve the way you experience your home.

Entertainment the Way it Was Meant to Be Seen And Heard

Sculpt the perfect scene for the right tunes with a dedicated listening room. Lower the lights, choose a playlist and adjust the volume with the touch of a button. By simply using a few commands on your touch-screen remote, smartphone or iPad, you can access your digital collection, stream music from a service like Spotify, and integrate a record or CD player for maximum variety. When you're ready to leave the room, let music flow through your entire home with whole home music distribution. Whether you're sitting in the living room or getting ready for bed, keep the playlist going at any time day or night.

Plus, you can add variety to your listening room by installing a drop down projector and surround sound system. When you're ready for a movie, simply use a few commands on your control device to create a fully immersive home theater. Turn off the lights, switch from 2 channel stereo to 7.1 surround sound, lower the overhead screen and projector and play the movie with the touch of a button. Prepare for the perfect movie night and experience your favorite films the way they were meant to be seen with simple, intuitive controls by Control4.

Gain Peace of Mind With Smart Security

There's no easier way to maintain a sense of comfort in your home than by ensuring your safety and security. Integrate unobtrusive, 4K surveillance cameras to stay aware of every area of your home. Access recorded video from anywhere by streaming it directly to your television, computer, tablet or smartphone for real-time footage of your home throughout the day. Combine your smart surveillance system with motion-sensing lighting to flood your property with light if movement is detected that's too close for comfort.

And when you're out of the house, ensure your property is locked up tightly with an automated entry system. If you forget to lock the door when you leave the house, an alert is sent to your mobile device. Then simply lock the door remotely with the touch of a button. Enjoy your home more with the added sense of security provided by Control4.

Are you ready to enhance your Saginaw, MI property with Control4 smart home automation? Contact us to get started on your installation today!

No video selected.