Don't Overlook These Enhancements to Your Home Theater Installation
Harbert Home Systems has the Home Theater Solutions for Troy, MI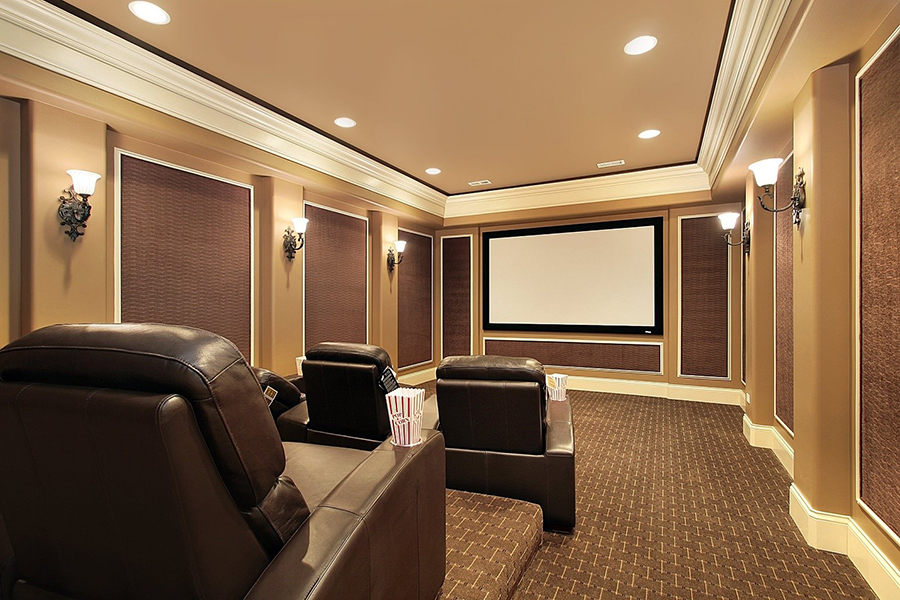 While many homeowners come to the world of smart automation with the desire for the ultimate entertainment experience, the truth is many home theater installations stop just short of perfect. The reason for this is simple: too much time is spent thinking about purchasing the most expensive equipment or the gear that gets the best reviews, and not enough about what is necessary for your home's space. In reality, every home theater is unique – just like every homeowner – and the components you need will depend on what you personally require. If you're thinking about building a new dedicated home theater, or revamping an existing one, read on to find out what Harbert Home Systems can do for you.

Choose Your View

In years past, your only option for the highest quality home theater image was to have a drop down projector and screen. While these are still excellent ways to enjoy a movie with crisp, 4K picture, it's not your only option. Today manufacturers like Sony are perfecting 4K UHD televisions and they are providing a smart alternative to the traditional screen and projector model in many homes. If you're less concerned with recreating a commercial theater in your home and instead you want a great place to watch movies, sports and play video games, this might be the choice for you.

However, if you favor the more traditional route in your home theater installations, you'll want to consider the qualities of the screen itself. Remember, there's no perfect screen for every situation. Will you choose a white screen that reflects the most light for the brightest-bright, or a high-contrast dark grey or black screen that limits reflection from sources other than the projector and achieves more natural blacks? With today's technology, the choice is up to you.

Choose Your Seating

There's more to choosing the right seating in your home theater than shoving a couch into the middle of the room. That's a great option if you're planning on quality time with the family. But if you're looking for the best movie watching experience, you'll probably want theater style seating.

Chairs are among the most important first steps in planning your home theater. Seats that are too high will block your surround sound system from getting audio to your ears. And the position of the seats throughout the room will help determine exactly how big your screen should be. Plus, you won't want any reflective materials like leather shooting back light that will disrupt the screen's image.

Choose Your Lighting

Of course, while it's always best to minimize lights as much as possible, very few home theater installations function without them. Floor lighting will help guide you and your family through the room, even when the overhead lights are off. And by zoning your lights, you can easily illuminate only specific areas of the room if needed, so that you can get some popcorn or prepare a drink at your convenience.

Are you ready to jump into the world of home theater installations in your Troy, MI home? Contact us today to take the first steps.

No video selected.