Beat the Heat with Motorized Shades
Enjoy Warm Weather in Style with Smart Window Treatments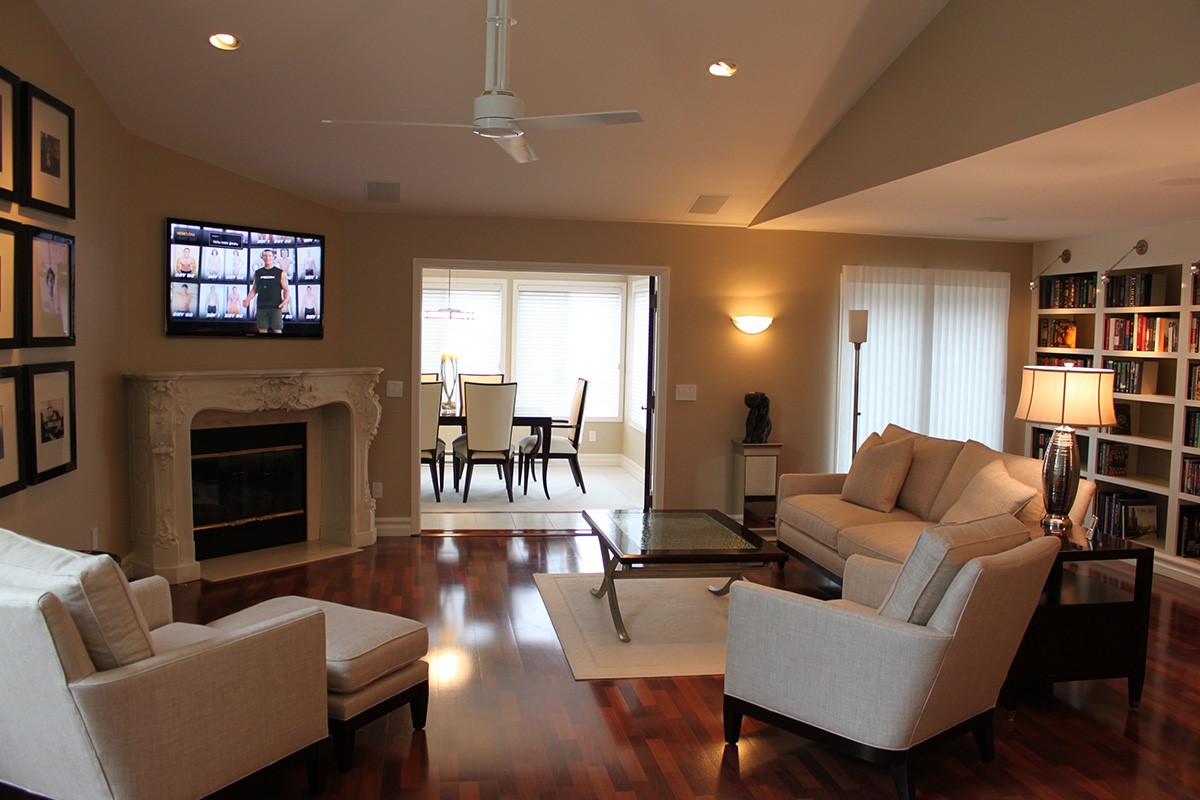 One of the most frequently used, though often overlooked, aspects of your home is the shading. Many homeowners settle for the best looking window treatments, rather than the most effective and efficient. But your shades can do more than just look pretty – they can transform your home into the perfect spring and summer paradise. In this blog, we'll explore how motorized shading is the perfect one-touch solution for your Detroit, MI property. Read on for more.

See Also: Staying Warm With Motorized Shades

Beat the Heat with Sunshades

If you've been following our blog, you know that motorized shades can help manage your HVAC system during the winter months. By integrating thicker fabrics and environmental sensors, you can keep heat from escaping through your windows into the cold air outside. But did you know that that those same shades can also help out during the warm weather seasons? With a similar effect, the right window treatments can prevent the sun from heating up your spaces too rapidly.

Sunshades are the perfect solution. Unlike blackout curtains, sunshades allow light to pass through. However, they also help block a lot of the damaging aspects of the sun, like the extra heat and UV rays. The result is a window treatment that allows you to maintain visibility while also minimizing negative effects.

Though they come in various materials and makes, the most effective sunshades are the ones that sit close to the window. When trying to keep heat in, it's a good idea to create an air-pocket between the curtain and the window, because that helps with insulation. When trying to block heat, there is no need for an air pocket.

Also, a bit counterintuitively, darker colored sunshades like gray or black are often the most effective at blocking out unwanted sunlight and heat. Many homeowners prefer the look of white linen curtains when they see it in a showroom, but they can often reflect the sunlight, causing glare and blurring your view. Dark colors absorb the light, so you can enjoy the view from your window without and distractions.

Outdoor Shading

Of course, you don't want to spend the spring and summer cooped up in your home. Take the fun outside to the patio or deck! Motorized shades can also help regulate temperature and prevent sun damage out there. Plus, you can integrate mosquito nets to avoid nasty bug bites while you enjoy the great outdoors.

Are you ready to enjoy the benefits of smart shading both inside and out? Contact Harbert Home Systems for more information!

No video selected.